Get access to our 7 day free trial below. Simply agree to our terms and conditions and enter your name and e-mail address to gain access.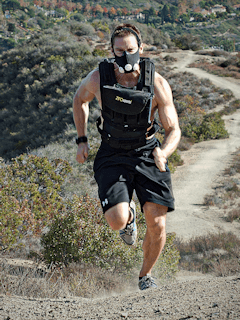 On Day 1 you'll receive a video that exposes the differences between sport martial arts and the real world. You'll begin to see many holes in martial art techniques that could get you killed in the real world.
On Day 2 you'll receive a second video that immerses you deeper into the differences between sport and real world self-defense. We'll also show you an insane ab core workout. We'll challenge you to keep up with Nicola, a mom of three who has gone through our combat science fitness program. Good luck with that! Our special ops and pro athlete clients couldn't.
On Day 3 you'll receive the third video that reveals the differences between sport and real world self-defense. You'll begin to see how there are only 9 angles that you can be attacked on. You'll begin to learn essential concepts for defending against vicious knife attacks and shanks. You'll learn how to rapidly accelerate your learning and understanding of martial science through our proprietary learning system that was once kept hidden from the masses. You'll also receive a comprehensive health assessment. You may think you're already super fit and healthy. We will let science be the judge of that. You'll finally be able to take charge of your health once and for all.
On Day 4 you'll receive a self-defense video that shows how to defend against an attacker from taking you down to bash your skull into the ground. We'll show you how to end situations like this in one or two devastating moves. You won't have the luxury of space nor time in the real world. If you're not armed with the right information you could be killed in 3 seconds or less.
On Day 5 you'll learn how to root while moving and striking so your balance will no longer be compromised when defending against multiple attackers. Additionally, we'll help you begin to take charge of your health. Do you currently take supplements? We'll reveal a simple, eye-opening home test that exposes the supplement industry. You'll be able to tell what is garbage and what is actually helping to optimize your health. The supplement industry certainly doesn't want you to know this. We do.
On Day 6 you'll receive a self-defense video that will show you how to defend yourself against "Oh- Sh*t"-worst-case scenarios. You'll learn unconventional solutions for countering situations that would make most martial artists sh*t their pants. You'll see why memorizing techniques (as is done at 99% of martial arts schools) is great way to get yourself seriously hurt or killed.
On Day 7 You'll learn how to counter a bear hug and its many variations. You'll also begin to see how to shutdown an attacker and instantly nullify his strength, size, speed, athleticism, and superior skills.
Agree to our Terms and Conditions and enter your name and e-mail address to register for our FREE 7-day sneak peek, granting you access to some of our favorite content to ensure you get a feel for what you'll get on the site.
---
Terms and Conditions
Please consult with your physician prior to engaging in any type of self-defense, survival, tactical, exercise, nutrition, and/or wellness program ("Program"). Extreme care should be utilized at all times. Combat Science, LLC and its subsidiaries, assigns, licensees, affiliates, and any companies, entities, or person(s) associated with Combat Science, LLC are not liable for any injury you sustain while performing any of the techniques, routines, methodologies, or ideas presented throughout the website. The possibility of sustaining or causing serious injury to yourself or another person, including but not limited to, bruises, sprains, torn ligaments, broken bones, paralysis, and even death may result from practicing. You assume responsibility for your own safety and understand and accept all risks inherently involved with the Program. By assuming this risk, you completely absolve all authors, creators, and affiliates of Combat Science, LLC from liability from any injury sustained, social or economic loss, or misuse of the information contained herein.
You hereby acknowledge that the unauthorized reproduction, distribution or exhibition of the copyrighted motion pictures, video footage, written text, and/or audio content in any and all forms is expressly forbidden without the prior written consent of Combat Science, LLC. Copyright infringement is investigated by the FBI and may constitute a felony with maximum penalties including incarceration and/or monetary fines.
By checking "I agree to the terms and conditions above." you agree that you have read, understood, and agree to be bound by the abovementioned provisions.
JavaScript is required to register.
---
Enroll Now
Want to get started right away and skip the 7 day free trial? Choose your plan below to get started.