Co-Founder of Combat Science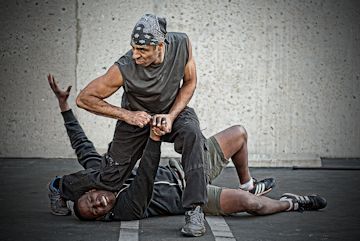 Instructor and practitioner of Freedman's Method Ketsugo Jiu-Jitsu* for over 23 years directly under Grandmaster Peter Freedman.
Holds a 4th degree black belt in Freedman's Method Ketsugo Jiu-Jitsu*.
Taught self defense to a wide variety of clients from novice beginners to black belts to night club bouncers to instructors in JKD and Wing Chun to champion competitors in full contact "Tough Men" tournaments.
Taught close quarters hand to hand combat and restraint and control strategies to members of the LAPD, South Carolina law enforcement, U.S. Marines, U.S. Army, U.S. Army Rangers, and Counter-Terrorism Instructors for Special Operations.
Studied Arnis under Grandmaster George Brewster.
Certified Fitness Instructor through ISSA and trained under the N.A.S.M fitness curriculum.
Certified Integrative Flexibility Specialist through the Sports Club L.A.
Received master attunements and certifications in Level I, II, and III Usui Reiki under Dr. Ericka Duffy and R.N. Ruthann Weinberg.
Graduated Summa Cum Laude/Phi Beta Kappa with distinction from Boston University with a B.A. in International Relations.
Received his J.D. from Pepperdine University School of Law and is a member of the California Bar.
Guest lecturer at Pepperdine School of Law ("Applying Martial Arts Principles For Effective Negotiation").
Worked as an estate planner for ultra high net worth individuals and numerous members of the Forbes 400.
Penned the non-fiction book Receiving The Circle — Hidden Teachings of the Samurai for Accelerated Spiritual Growth.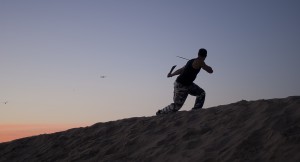 At 18 he was given a grim prognosis of 24 hours to live. A team of 13 doctors lost all hope after a rare bacterial pneumonia caused multi-organ failure shutdown. Despite all odds, a world-renowned Russian energy healer, who studied under the famous paranormal master Wolf Messing, revived Weinberg from the comatose state. That was one of the most pivotal moments in Weinberg's life. When he awoke he was overwhelmed by an unyielding desire to help and empower as many people as possible.
Started playing violin at age 3 and switched to piano at age 5. He enjoys salsa dancing in his spare time.