Founder and Grandmaster of Freedman's Method Ketsugo Jiu-jitsu*; Guro Director of the Brewster Arnis Club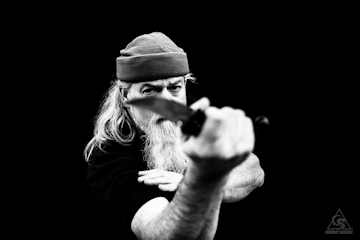 Taught self-defense and close quarters combat to law enforcement, the CIA, United States Department of Defense, Special Operations, Mountain Soldiers, Navy Seals, State Troopers, DEA, FBI, Sky Marshals, and Correctional Officers.
Awarded a "Second To None" Certificate of Appreciation for his unparalleled self-defense instruction that helped protect the U.S. Secretary of Defense and Chairman of the Joint Chiefs of Staff.
Invited to be inducted into the Martial Arts Hall of Fame with over 50 years of martial art experience. Most of his knowledge comes from tough life experiences that he endured while growing up on the streets of Boston's notorious South End.
Invited to be inducted into the Filipino Martial Arts Hall of Fame.
Invited to be inducted into the Knife Throwing Martial Arts Hall of Fame.
Featured in Martial Arts Nutrition as an expert trainer in this book's final chapter alongside Congressman and 8 division world boxing champion Manny Pacquiao, former UFC heavyweight champion Andrei Arlovski, and Hall of Fame boxing trainer Freddie Roach.
Featured in national magazines such as Us, Secrets of the Masters, Inside Karate, Secret Fighting Techniques, Inside Tae Kwon Do, Masters & Styles, Inside Martial Arts, MA Training, Black Belt, Inside Kung Fu, Corrections Forum, Industry, and Filipino Martial Arts.
Featured in numerous radio programs, national news broadcasts, local cable news and TV programs along with national TV shows such as Evening Magazine and Our Times.
Studied competitive boxing and bare knuckle fighting under his father who was a professional lightweight boxing champion and underground pit fighter.
Attained a first degree black belt in Ketsugo Jiu-jitsu* under Robert L. Dickey, studying Japanese Combat Jujutsu, Aikijutsu, Judo, Aikido, and Savate.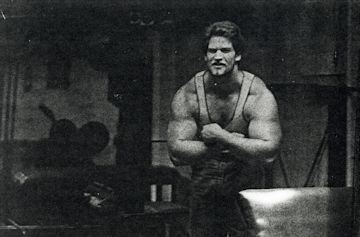 Attained a second degree black belt in Ketusgo Jiu-jitsu* under Jim Jones and Jim Wade.
Earned three stripes on his black sash in Kung Fu (Fu Jow Pai Tiger Claw System) under master teacher Sifu Wah Don.
Studied Arnis/Kali/Escrima/Dumog under George H. Brewster, the renowned Grandmaster of the the Brewster Arnis Club (originally founded in Boston).
Studied Tai Chi Chuan under Joshua Grant Sifu, the three time Tai Chi push hands champion of Taiwan.
Studied Pencak Silat under Guru Herman Suwanda Healer, Guro Mike Williams Healer, and Guru Ismail Sujadi Healer.
Attained SIGARMS Academy (Combat Firearms School) certifications in Basic Practical Handgun Skills, Law Enforcement Armorer's Course, Terrorism Awareness Seminar,The Bulletproof Mind Seminar, and the Handgun Orientation Seminar.
Attained a National Rifle Association (NRA) certification in the Basic Pistol Course.
Received master attunements and certifications in Level I, II, and III Usui Reiki and Karuna Reiki under Dr. Ericka Duffy.
Since age 15 he began pulling rival gang members and troubled teens and adults off the streets, helping them learn how to read, quit drugs, build up their self-esteem, and become positive role models in their community. In total he has helped transform the lives of over 6,000 teenagers and adults.
Honored by the Mayor of Boston for his heroic work with countless youth, saluting his "outstanding contributions to the City of Boston and its residents."
Founded and operated Pete's Power Gym where he who taught anatomy, physiology, nutrition, power lifting, bodybuilding, and posing to men, women, and children and coached and trained over 35 all natural national bodybuilding champions. He also taught seminars on emotional control and how to properly vent anger, fostering positive emotional healing among thousands of clients.
A veteran powerlifter who bench pressed 505 lbs for 5 reps, military pressed 350 lbs., and split open heavy bags with a single punch. He was formerly known around Boston as "Mighty Whitey."
Currently resides in New Hampshire where he teaches weekly self-defense classes and lives with his wife and two daughters.
Responsive Photo Gallery Powered By Weblizar