Interested in enrolling? You will instantly receive full access to our vast library of hundreds of self-defense and fitness instructional videos. We're talking over 70 hours of instruction. Whether you're an expert martial artists or a beginner we will teach you step by step how to train for real world self-defense scenarios against opponents who may be larger, multiple attackers, knives, and other weapons.
From day one we'll teach you how to invent your own techniques so you can begin becoming independent of us. You will finally get to see behind the curtain and learn what most martial artists do not know or do not want you to know. We will also help you eliminate chronic injuries and aches and pains so you can become injury resistant and resilient. Then you will learn to train your body in all possible ranges of motion and will develop true strength from the tip of your fingers to the tip of your toes so you can do things that you didn't even know were possible. You'll reach your highest potential.
Simply agree to our terms and conditions and click the "Enroll Now" button now to signup and gain access.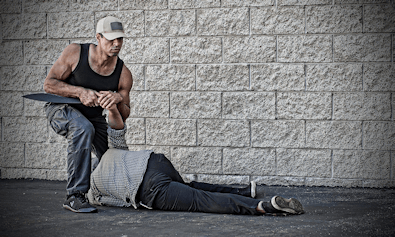 ---
Terms and Conditions
Please consult with your physician prior to engaging in any type of self-defense, survival, tactical, exercise, nutrition, and/or wellness program ("Program"). Extreme care should be utilized at all times. Combat Science, LLC and its subsidiaries, assigns, licensees, affiliates, and any companies, entities, or person(s) associated with Combat Science, LLC are not liable for any injury you sustain while performing any of the techniques, routines, methodologies, or ideas presented throughout the website. The possibility of sustaining or causing serious injury to yourself or another person, including but not limited to, bruises, sprains, torn ligaments, broken bones, paralysis, and even death may result from practicing. You assume responsibility for your own safety and understand and accept all risks inherently involved with the Program. By assuming this risk, you completely absolve all authors, creators, and affiliates of Combat Science, LLC from liability from any injury sustained, social or economic loss, or misuse of the information contained herein.
You hereby acknowledge that the unauthorized reproduction, distribution or exhibition of the copyrighted motion pictures, video footage, written text, and/or audio content in any and all forms is expressly forbidden without the prior written consent of Combat Science, LLC. Copyright infringement is investigated by the FBI and may constitute a felony with maximum penalties including incarceration and/or monetary fines.
By checking "I agree to the terms and conditions above." you agree that you have read, understood, and agree to be bound by the abovementioned provisions.
JavaScript is required to register.